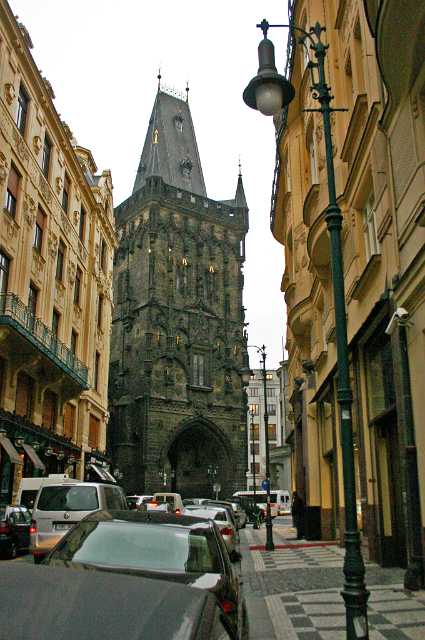 Office is situated in a secession building being protected as a historical monument in the centre of Prague (approximately 3 minutes by walk from the Old Town Square) behind the building of Community House and in the neighbourhood of the Powder Tower. Public transport is easily accessible (metro B – the stop: Namesti Republiky, tram). In the case of the car transport we recommend to use a parking place which is situated in the shopping centre Palladium or Kotva or it is possible to use parking places in hotels Marriott or Hilton Prague Old Town. Near the office is the station of express line connecting the centre of the coty and Prague airport. The office is situated about 5 minutes walk from the station of Masaryk and about 10 minutes walk from The Main Station so the accessibility is ensured by Czech and also foreign trains connections. Bus station Florenc (metro B) is situated within 10 minutes walk.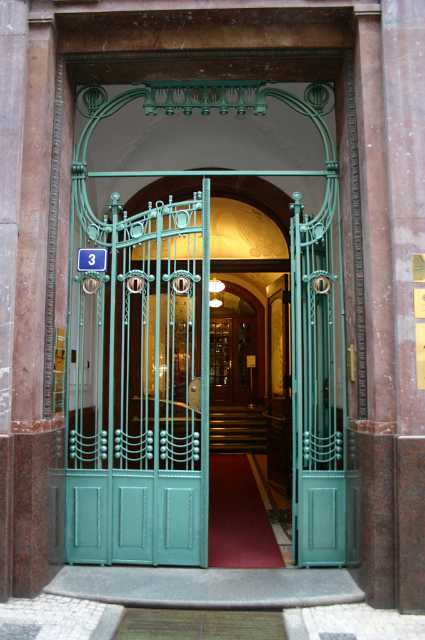 Office is situated not only in the historical centre, but also in the financial centre, due to the fact that the building of the Czech National Bank and the Stock Exchange is situated nearby the office. Some of the significant Czech banks have its head quarters or branches in the neighbourhood. Also there are many excellent restaurants, so it is possible to connect official meeting with a pleasant gastronomic experience with the possibility to choose between restaurants of different price levels. You can find also a lot of shopping opportunities nearby the office.
Find us in the house number 1079 in the 5.th floor (U Prasne brany 3). If necessary the receptionists, who sit at the entrance to the building, will help you willingly. It is obvious that the office is furnished by modern communicative techniques using high speed internet and communication through skype.